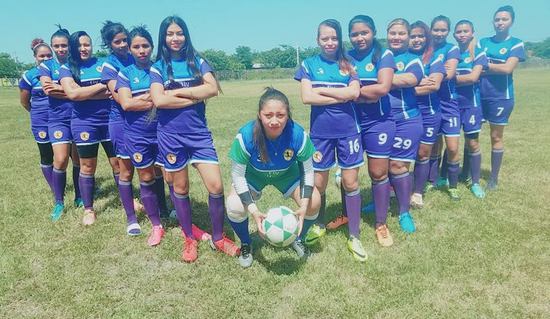 MÓJ PROJEKT "50 000 zdjęć na 50-lecie" trwa nadal ;)
MY PROJECT "50,000 photos for the 50 Years" is in the process ;)
Posiadam CERTYFIKAT REKORDU POLSKI w kategorii: NAJWIĘKSZA KOLEKCJA ZDJĘĆ DRUŻYN PIŁKARSKICH!!!
I have a POLISH RECORD CERTIFICATE in the category: THE BIGGEST COLLECTION OF FOOTBALL TEAMS!!!
STAN KOLEKCJI – 20200!!!
The status of my collection of photos football teams around the world – 20200!!!
Today I added 200 pictures of football teams from: Turkmanistan, Saint Pierre & Miquelon, Lithuania, Latvia, Easter Island, South Korea, Seborga, Abhazia (NEW), South Sahara (NEW), Northern Ireland, India, France, Puntland (NEW), Honduras, El Salvador, Peru, Costa Rica, Saint Helena Island, Portugal, Azerbaijan, Finland, Moldova, USA, Spain, Bougainville Islands, Algeria, Colombia, Benin, Moorea Island, Angola, Galapagos Islands, Ukraine, Botswana Turkey!!! Thank You Adrian Belloni!!!
Dziś do kolekcji dodałem 200 zdjęć drużyn piłkarskich z: Turkmanistanu, Saint Pierre & Miquelon, Litwy, Łotwy, Wyspy Wielkanocnej, Korei Południowej, Seborga, Abhazji (NOWE), Sahary Południowej (NOWE), Irlandii Północnej, Indii, Francji, Puntland (NOWE), Hondurasu, Salwadoru, Peru, Kostaryki, Wyspy Świętej Heleny, Portugalii, Azerbejdżanu, Finlandii, Mołdawii, USA, Hiszpanii, Wysp Bougainville, Algierii, Kolumbii, Beninu, Wyspy Moorea, Angoli, Wysp Galapagos, Ukrainy, Botswany i Turcji!!! Dziękuję: Adrian Belloni!!!
* Zdjęcia w kategorii: zagraniczne drużyny - aktualny stan: 17954 (drużyny z 283 państw, terytoriów zależnych, państw nieuznawanych, autonomicznych jednostek administracyjnych czy mniejszości etnicznych)!!!
Pozostałe:
* Zdjęcia w kategorii: polskie drużyny - aktualny stan: 1280!!!
* Zdjęcia w kategorii: reprezentacje narodowe (seniorów, juniorów, młodzieżowe, olimpijskie, oldbojów, kobiet, reprezentacje B) - aktualny stan: 966!!!
RAZEM - stan całej kolekcji: 20200!!!
Na zdjęciu drużyna: CD Oro y Plata Las Tunas kobiety (Salwador).
Do kolekcji dodałem:
17755 Ahal FK (Turkmenistan)
17756 AS Miquelon Womens ( Saint Pierre & Miquelon)
17757 El Nevezis (Litwa)
17758 LDZ Cargo DFA (Łotwa)
17759 Balkan Balkanabat FC (Turkmenistan)
17760 Altyn Asyr Aszchabad (Turkmenistan)
17761 FK Köpetdag (Turkmenistan)
17762 GDA Kubogy (Turkmenistan)
17763 FK Trakai (Litwa)
17764 Mata O Te (Wyspa Wielkanocna)
17765 Soengnam Ilwha Chunma (Korea Południowa)
17766 Parafarmacia Valle (Seborga)
17767 ASD Taggia kobiety (Seborga)
17768 NART Sukhumi (Abhazja)
17769 Wifaq Bir Lehlu (Sahara Zachodnia)
17770 Woodlands (Irlandia Północna)
17771 FC Nangal Khurd (Indie)
17772 Fort United FC (Indie)
17773 Fort United FC kobiety (Indie)
17774 US Pays Alzuréen (Francja)
17775 Horsheed FC (Puntland)
17776 Galdogob FC (Puntland)
17777 FC Comsat (Puntland)
17778 Somtel FC (Puntland)
17779 Asociación Sportiva Miquelon (Saint Pierre & Miquelon)
17780 Atletico Bijao FC trampkarze (Honduras)
17781 Atletlicoyunior Veteranos (Honduras)
17782 Atlético San Lorenzo (Salwador)
17783 Black Lions FC (Peru)
17784 Guadalupe FC (Kostaryka)
17785 Relampago FC (Salwador)
17786 FC Chelsea San Pedro Sula (Honduras)
17787 Adv Friol oldboje (Hiszpania)
17788 Vytis Kowno (Litwa)
17789 FC Marejada (Honduras)
17790 Rovers (Wyspa Świętej Heleny)
17791 Sporting Clube de Casainhos (Portugalia)
17792 Grupo Desportivo Recreativo Cultural Casalinhense (Portugalia)
17793 Grupo Desportivo da Casa do Povo de Arrifes (Portugalia)
17794 Grupo Dramático e Sportivo de Cascais (Portugalia)
17795 Grupo Dramático e Sportivo de Cascais juniorzy (Portugalia)
17796 Sport Castanheira de Pêra e Benfica (Portugalia)
17797 Sport Castanheira de Pêra e Benfica juniorzy (Portugalia)
17798 Sport Castanheira de Pêra e Benfica młodzicy (Portugalia)
17799 Sport Castanheira de Pêra e Benfica trampkarze (Portugalia)
17800 Sport Castanheira de Pêra e Benfica orlicy (Portugalia)
17801 Sport Club Castêlo da Maia kobiety (POrtugalia)
17802 Sport Club Castêlo da Maia (Portugalia)
17803 Sport Club Castêlo da Maia juniorzy (Portugalia)
17804 Futebol Clube Castrense (Portugalia)
17805 Ugur FK (Azerbejdżan)
17806 West District FA (Finlandia)
17807 Ialoveni Select (Mołdawia)
17808 Limeño FC (USA)
17809 Veteranos Del Atco La Zubia oldboje (Hiszpania)
17810 Aguilas FC (USA)
17811 Atlanta Silverbeks (USA)
17812 CD Chaguite New Jersey (USA)
17813 CD Marathon Charlotte (USA)
17814 F C Uruguay Potrerillos (Honduras)
17815 FC Uruguay Potrerillos juniorzy (Honduras)
17816 FC Uruguay Potrerillos trampkarze (Honduras)
17817 FC Uruguay Potrerillos młodzicy (Honduras)
17818 Real Sama FC (Honduras)
17819 Real Sama FC młodzicy (Honduras)
17820 Talleres FC (Honduras)
17821 Junior KK FC (Bougainville Island)
17822 Mungkas FC (Bougainville Island)
17823 Arawa FC (Bougainville Island)
17824 Arawa FC młodzieżowa (Bougainville Island)
17825 Extreme FC (Bougainville Island)
17826 Errahma Rouiba oldboje (Algieria)
17827 Club Deportes Cundinamarca (Kolumbia)
17828 Veteranos La Mansion oldboje (Kostaryka)
17829 Béké Bembèrèkè FC (Benin)
17830 Energie de la Sbee FC Cotonou (Benin)
17831 RC Cove (Benin)
17832 CIFAS-Bénin Cotonou (Benin)
17833 AS Police Cotonou (Benin)
17834 AS Tonnerre d'Abomey FC Bohicon (Benin)
17835 Atlético Madrid (Honduras)
17836 FC Aurora (Honduras)
17837 Real Jubentud Perez (Honduras)
17838 Halcones De Sincé FC juniorzy (Kolumbia)
17839 Vétérans Bousbaa Bordj Menaiel oldboje (Algieria)
17840 Veterano Jd Madalena oldboje (Algieria)
17841 Veterans Beni Slimane oldboje (Algieria)
17842 Vétérans Acbm Bordj Menaiel oldboje (Algieria)
17843 Vétérant Noos Noos oldboje (Algieria)
17844 Vétérans Sidi Aissa oldboje (Algieria)
17845 US Chateauneuf sur Loire (Francja)
17846 ES Branis juniorzy (Algieria)
17847 AS Papenoo (Moorea Island)
17848 Vétéran Mettidja Ouedelalleug oldboje (Algieria)
17849 ASSM Vétéran oldboje (Algieria)
17850 Futebol Clube de Cabinda (Angola)
17851 Académica Petróleo do Kwanda Soyo (Angola)
17852 Sport Lubango e Benfica (Angola)
17853 União SC do Uíge (Angola)
17854 Usb Boumerdes (Algieria)
17855 Dynamo FC Abomey (Benin)
17856 Soleil FC Cotonou (Benin)
17857 Dragones FC Barranquilla orlicy (Kolumbia)
17858 Galápagos Sporting Club juniorzy (Wyspy Galápagos)
17859 Escuela de Fútbol Villamil młodzicy (Wyspy Galápagos)
17860 Saygon FC oldboje (Wyspy Galápagos)
17861 Barcelona Master oldboje (Wyspy Galapagos)
17862 Vulkan SC (Wyspy Galápagos)
17863 Independiente Galápagos (Wyspy Galapagos)
17864 Real Munguia (Salwador)
17865 CD Danubio (Salwador)
17866 FC Platense (Salwador)
17867 Supremo Femenino kobiety (Salwador)
17868 FC Sociedad Femenino kobiety (Salwador)
17869 CD Veracruz Corinto (Salwador)
17870 Corinto Femenino kobiety (Salwador)
17871 FC Bellavista Femenino kobiety (Salwador)
17872 Femenino Las Marias kobiety (Salwador)
17873 Femenino Perquin kobiety (Salwador)
17874 FClub Conchagua Femenino kobiety (Salwador)
17875 CD Oro y Plata Las Tunas (Salwador)
17876 CD Oro y Plata Las Tunas kobiety (Salwador)
17877 CD Oro y Plata Las Tunas juniorki (Salwador)
17878 Yoloaiquin Fc Femenino kobiety (Salwador)
17879 Oklan FC Femenino kobiety (Salwador)
17880 Oklan FC (Salwador)
17881 Rapido Femenino kobiety (Salwador)
17882 Juvenil SALASACA San Cristóbal (Wyspy Galápagos)
17883 FC Karpaty Lwów kobiety (Ukraina)
17884 Mambas Noirs FC Cotonou (Benin)
17885 Cavaliers de Nikki (Benin)
17886 Association Sportive Oussou Saka (Benin)
17887 Adjobi Sakété FC (Benin)
17888 Botswana Defence Force XI Gaborone (Botswana)
17889 Jwaneng Galaxy FC (Botswana)
17890 Jwaneng Galaxy FC Youth juniorzy (Botswana)
17891 Gilport Lions SC (Botswana)
17892 Police XI Gaborone młodzicy (Botswana)
17893 Police XI Football Club Gaborone (Botswana)
17894 Township Rollers kobiety (Botswana)
17895 Sankoyo Bushbucks FC Maun (Botswana)
17896 Miscellaneous Sporting Club (Botswana)
17897 TAFIC Francistown FC (Botswana)
17898 TASC Francistown FC (Botswana)
17899 Great North Tigers Francistown (Botswana)
17900 Green Lovers FC (Botswana)
17901 Morupule Wanderers Football Club (Botswana)
17902 Mahalapye Hotspurs FC (Botswana)
17903 Atletico Mokgosi FC (Botswana)
17904 Day Sparks FC (Botswana)
17905 Killer Giants FC (Botswana)
17906 Surprise XI FC (Botswana)
17907 Home Defenders SC (Botswana)
17908 Atlantic Swallows FC (Botswana)
17909 Mokgosi Young Fighters FC (Botswana)
17910 Letlapeng SC (Botswana)
17911 Abashante FC (Botswana)
17912 Shelter FC trampkarze (Botswana)
17913 Taung Bolux FC (Botswana)
17914 South East Girls United FC kobiety (Botswana)
17915 Makufa Sporting Club kobiety (Botswana)
17916 J.S. Espoir (Algieria)
17917 Vétéran Damous oldboje (Algieria)
17918 Vétéran Douira green oldboje (Algieria)
17919 Vétéran Ain el Baniane oldboje (Algieria)
17920 FC Tadmaït (Algieria)
17921 Vétéran Htateba oldboje (Algieria)
17922 Olympique Tizi-Gheniff O.T.G (Algieria)
17923 Veteran Miliana oldboje (Algieria)
17924 Arib Vètèrans oldboje (Algieria)
17925 Ast Tamsna juniorzy (Maroko)
17926 Silivri Masterler oldboje (Turcja)
17927 Veterans Jsmo El Mahgoun oldboje (Algieria)
17928 J Venegas Rios oldboje (Kostaryka)
17929 Juventu Olimpica trampkarze (Salwador)
17930 Caldas Sport Clube oldboje (Portugalia)
17931 Veteranos Coope Victoria oldboje (Kostaryka)
17932 Veteranos Barrio Nuevo oldboje (Kostaryka)
17933 Çekmeköy Masterler oldboje (Turcja)
17934 Veteranos SC Barreiro oldboje (Portugalia)
17935 Çorlu Masterler oldboje (Turcja)
17936 Yirmi Bir Masterler Baskan oldboje (Turcja)
17937 Üsküdar Masterler Futbolun Adamlari oldboje (Turcja)
17938 Karaman Veteranlar oldboje (Turcja)
17939 Bosphorus Masterler oldboje (Turcja)
17940 Niğde Masterler oldboje (Turcja)
17941 Osmaniye Veteran oldboje (Turcja)
17942 Polatlı Masterler oldboje (Turcja)
17943 Seker Master oldboje (Turcja)
17944 Ardeşen Veteranlar oldboje (Turcja)
17945 Diyarbakir Masterler oldboje (Turcja)
17946 Pendik Master oldboje (Turcja)
17947 Çanakkale Veteranlar oldboje (Turcja)
17948 Adıyaman Masterler oldboje (Turcja)
17949 Manavgat Master oldboje (Turcja)
17950 Gebze Masters oldboje (Turcja)
17951 Side Master oldboje (Turcja)
17952 Uzunköpru Veteranlar oldboje (Turcja)
17953 Canakkale Masterler oldboje (Turcja)
17954 Hatay Zülüflühan Veteranlar oldboje (Turcja)