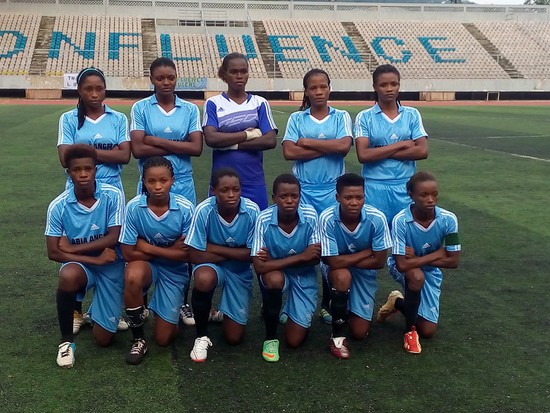 MÓJ PROJEKT "50 tysięcy zdjęć na 50-lecie" TRWA ;) Posiadam CERTYFIKAT REKORDU POLSKI w kategorii: NAJWIĘKSZA KOLEKCJA ZDJĘĆ DRUŻYN PIŁKARSKICH!!!
STAN KOLEKCJI – 17112!!!
The status of my collection of photos football teams around the world – 17112!!!
Today I added 112 pictures of football teams from: Papua New Guinea, Vanuatu, Indonesia, Marshall Islands, Venezuela, Myanmar, Malaysia, Vietnam, Argentina, India, Northern Ireland, Pakistan, Afghanistan, Nigeria, Guatemala, Cameroon Pohnpei! Thank you Adrian Belloni!!!
W dniu dzisiejszym do kolekcji dodałem 112 zdjęć drużyn piłkarskich z: Papua Nowa Gwinea, Vanuatu, Indonezji, Wysp Marshalla, Wenezueli, Myanmar, Malezji, Wietnamu, Argentyny, Indii, Irlandii Północnej, Pakistanu, Afganistanu, Nigerii, Gwatemali, Kamerunu i Pohnpei! Dziękuję Adrian Belloni!!!
* Zdjęcia w kategorii: zagraniczne drużyny - aktualny stan: 14927 (drużyny z 278 państw, terytoriów zależnych, państw nieuznawanych, autonomicznych jednostek administracyjnych czy mniejszości etnicznych)!!!
Pozostałe:
* Zdjęcia w kategorii: polskie drużyny - aktualny stan: 1280!!!
* Zdjęcia w kategorii: reprezentacje narodowe (seniorów, juniorów, młodzieżowe, olimpijskie, oldbojów, kobiet, reprezentacje B) - aktualny stan: 905!!!
RAZEM - stan całej kolekcji: 17112!!!
Na zdjęciu drużyna: Abia Angels FC kobiety (Nigeria).
Do kolekcji dodałem:
14816 Milne Bay Province kobiety (Papua Nowa Gwinea)
14817 North Efate Football Club (Vanuatu)
14818 Kepri Jaya FC (Indonezja)
14819 FC Crocodile (Indonezja)
14820 Kepri FC (Indonezja)
14821 PS BP Batam (Indonezja)
14822 Center Tigers juniorzy (Wyspy Marshalla)
14823 Jomakaj Junior Soccer Team juniorzy (Wyspy Marshalla)
14824 Deportivo Pepe Ganga Margarita (Wenezuela)
14825 Mandalay Bar Association Footballclub MBA F.C (Myanmar)
14826 Negeri Sembilan juniorzy (Malezja)
14827 Family FC (Wietnam)
14828 Alvarado Mar del Plata (Argentyna)
14829 Boca Río Gallegos (Argentyna)
14830 Defensores de Andino (Argentyna)
14831 Defensores de Pronunciamiento Entre Ríos (Argentyna)
14832 Estudiantes de Río Cuarto (Argentyna)
14833 Ferrocarril Sud Olavarría (Argentyna)
14834 Gimnasia y Tiro Xavi (Argentyna)
14835 Lasserrere Fútbol Club (Argentyna)
14836 Air India (Indie)
14837 Allianz Fc Chottanikkara (Indie)
14838 Baksa kobiety (Indie)
14839 Mumbai FC juniorki (Indie)
14840 Young Boys (Indie)
14841 Bhandara District juniorzy (Indie)
14842 Jalgoan Juniorzy (Indie)
14843 Palghar Girls Juniorki (Indie)
14844 Parbhani Juniorzy (Indie)
14845 Satara Girls Juniorki (Indie)
14846 Satara Juniorzy (Indie)
14847 Solapur Girls Juniorki (Indie)
14848 Bombay Gymkhana (Indie)
14849 Bombay Muslims (Indie)
14850 Central Bank OF India (Indie)
14851 Dena Bank (Indie)
14852 Haryana Football Club (Indie)
14853 HDFC (Indie)
14854 Indian Navy (Indie)
14855 JMJ SC (Indie)
14856 Kenkre FC (Indie)
14857 KSA (Indie)
14858 Project FC (Indie)
14859 Pune Girls Juniorki (Indie)
14860 RBI (Indie)
14861 Sellebrety FC (Indie)
14862 Union Bank (Indie)
14863 Western Raillway (Indie)
14864 Veera United FC (Indie)
14865 Belfast Swifts kobiety (Irlandia Północna)
14866 Glentoran Belfast kobiety (Irlandia Północna)
14867 Regi Football Club (Pakistan)
14868 Kohistan Football Club (Afganistan)
14869 Coyotes FC (Afganistan)
14870 Maiwand FC II (Afganistan)
14871 Maiwand FC (Afganistan)
14872 Toronto AFC (Afganistan)
14873 AMU FC (Afganistan)
14874 Mississauga AFC (Afganistan)
14875 Parwan FC (Afganistan)
14876 Balkh United FC (Afganistan)
14877 USS FC (Afganistan)
14878 Piroozi FC (Afganistan)
14879 Soccer Ace FC trampkarze (Malezja)
14880 Akademi Bolasepak AMPAC FA młodzicy (Malezja)
14881 SG Petani FC młodzicy (Malezja)
14882 Penganjur TPI FC trampkarze (Malezja)
14883 LJ FC trampkarze (Malezja)
14884 Lestari Junior FC juniorzy (Malezja)
14885 Confluence Queens kobiety (Nigeria)
14886 Taraba Queens Football Club of Jalingo kobiety (Nigeria)
14887 Sunshine Queens of Akure kobiety (Nigeria)
14888 Delta Queens kobiety (Nigeria)
14889 Nasarawa Amazons FC kobiety (Nigeria)
14890 Nasarawa Amazons FC juniorki (Nigeria)
14891 Sa'adatu Amazon Soccerclub kobiety (Nigeria)
14892 Sa'adatu Amazon Soccerclub (Nigeria)
14893 Sa'adatu Amazon Soccerclub II kobiety (Nigeria)
14894 Heartland Queens FC kobiety (Nigeria)
14895 Ibom Angels FC kobiety (Nigeria)
14896 Ibom Angels FC (Nigeria)
14897 Bayelsa Queens FC kobiety (Nigeria)
14898 Pelican Stars FC kobiety (Nigeria)
14899 Edo Queens FC kobiety (Nigeria)
14900 Adamawa Queens Football Club kobiety (Nigeria)
14901 JUTH FC (Nigeria)
14902 Abia Angels FC kobiety (Nigeria)
14903 Lucky Andy FC kobiety (Nigeria)
14904 Deportivo Tiquisate (Gwatemala)
14905 Abia Comets FC (Nigeria)
14906 First Bank FC (NIgeria)
14907 Dino Sporting Club (NIgeria)
14908 Pohnpei Stars (Pohnpei)
14909 Panthere Security kobiety (Kamerun)
14910 Canon Girls kobiety (Kamerun)
14911 ASFF Diamare kobiety (Kamerun)
14912 Louves Minproff kobiety (Kamerun)
14913 All Stars (Pohnpei)
14914 AMAZONE FAP FC de Yaoundé kobiety (Kamerun)
14915 FEMINA STARS d'Ebolowa kobiety (Kamerun)
14916 AS Green City Filles de Yaoundé kobiety (Kamerun)
14917 Jigawa Golden Stars Football Club (Nigeria)
14918 Supreme Court FC (Nigeria)
14919 Aklosendi International FC (Nigeria)
14920 Sokoto United FC (Nigeria)
14921 FRSC FC Abuja (NIgeria)
14922 Baton FC (NIgeria)
14923 Jatete FC (Nigeria)
14924 DAMATURU DEAF CLUB TEAM (Nigeria)
14925 BORNO DEAF CLUB TEAM (Nigeria)
14926 Gateway Utd (Nigeria)
14927 Atiba Utd (Nigeria)